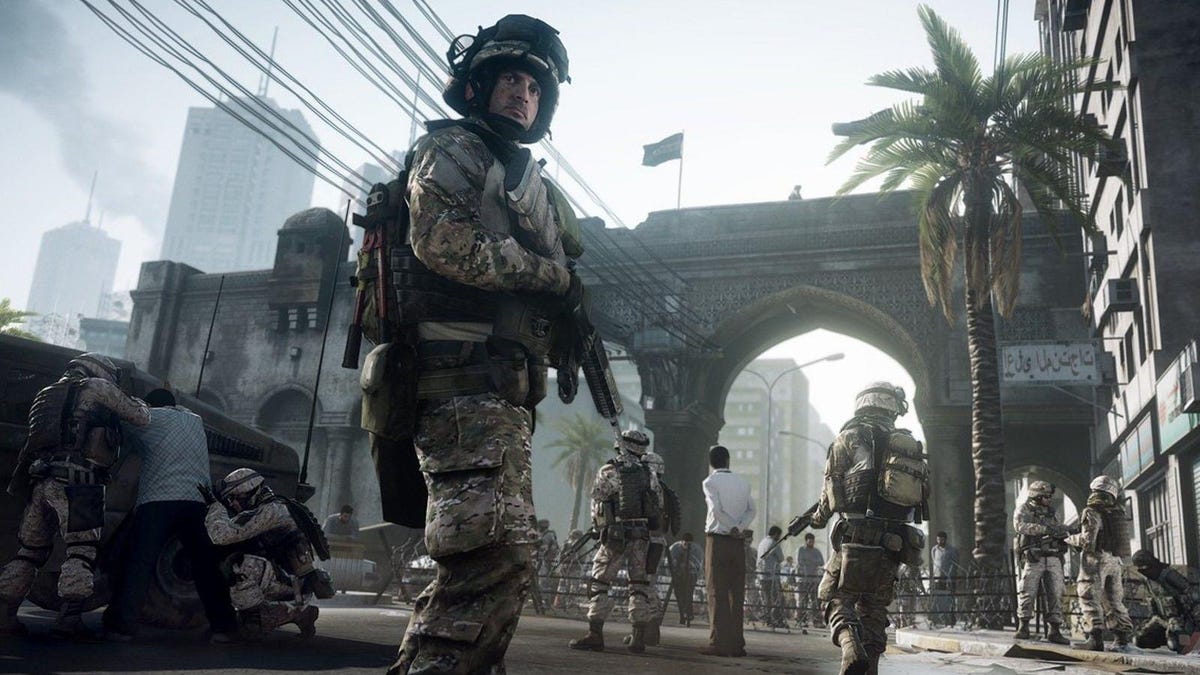 The last time the main Battlefield series dabbled with a proper campaign was all the way back in 2013, when Battlefield 4's singleplayer dropped and underwhelmed pretty much anyone who laid hands on it.
I know Battlefields 1 & 5 also had some singleplayer stuff, but they were more of a tutorial, and I don't ever want to talk about Battlefield Hardline ever again. So news that EA want to return to the idea of some kind of Battlefield campaign is—bear with me here—nevertheless a welcome one for fans, because as undercooked as many of Battlefield's stories have been, they've also been weirdly memorable? Like, I think about this Battlefield 3 mission a lot:
Battlefield 3 : F18 Hornet Jet Mission | RTX 3080 12GB ( 4K Ultra Graphics )
This one too. Neither of them are particularly memorable from a gameplay perspective, but they were still wonderful technical showcases to blast through a couple of times:
US Tank Charge – Battlefield 3
There's also fondness for the Bad Company spinoff games too. Anyway earlier today the Battlefield team tweeted that there's a new studio at work on a "a narrative campaign" experience for the series, before having to quickly clarify that this is an all-new thing, and not a part of Battlefield 2042:
Ridgeline Games, this new studio, is being led by Marcus Lehto, one of the co-creators of Halo, and an accompanying blog post says:
Marcus will bring his long legacy of creating fascinating worlds and gripping narratives to Battlefield. Backed by a world-class team, he'll be leading the charge to develop a narrative campaign set in the Battlefield universe that will engage fans in new and exciting ways while remaining true to the classic elements of the series.
G/O Media may get a commission
It's funny that, for all the shit the game has eaten, Battlefield 2042 was perhaps the most fertile ground for a singleplayer experience in series history, since its vision of a climate-ravaged world and armies made up of refugees fleeing the devastation set it apart from the usual "US military vs [bad guys]" premise of most other modern shooters. It'll be interesting to see what they come up with instead, then, especially since they're being so weird about calling it a "campaign experience" and not just "a new video game".