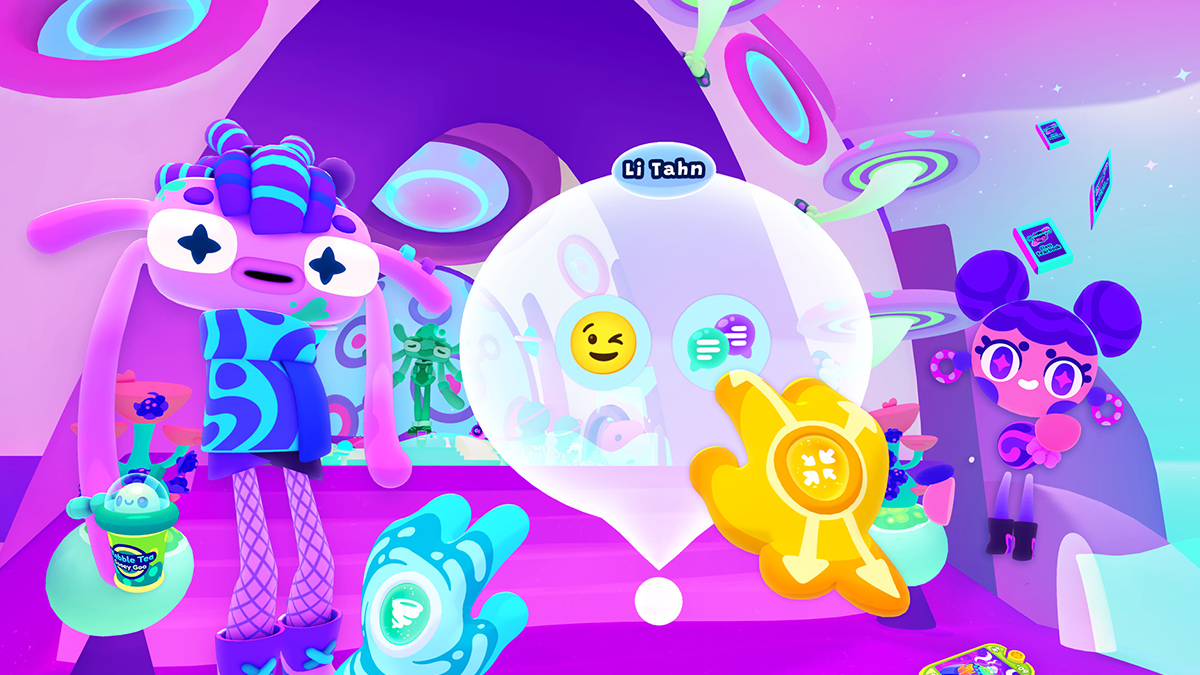 VR developers have a unique opportunity to become accessibility champions, Owlchemy Labs COO Andrew Eiche tells me during a recent chat at Gamescom 2022.
Eiche is one of the leading figures at the Texas-based studio, which has worked on notable virtual reality titles including Cosmonious High, Job Simulator, Vacation Simulator, and Rick & Morty Virtual Rick-ality.
During a frantic week in Cologne, we grabbed a few minutes with Eiche to discuss Owlchemy's approach to inclusivity and accessibility in VR, with the studio having recently released a mammoth Accessibility Update for Cosmonious High that introduced a one-handed mode, dynamic height adjustments, localisation improvements, character pronouns, and more.
Mulling over the key differences between accessibility in virtual spaces compared with more traditional digital arenas, Eiche explains VR creators should be actively look for inspiration in how we approach accessibility in the real world — learning from both our successes and shortcomings to make their projects more accommodating for players from all walks of life.
"We can leverage the same real-world solutions that exist, right? Where we can't put objects too high, or too low, or too far away. We can build spaces like that consider those factors," he explains. "Or we can add features that don't exist in the real-world and just make objects shoot to your hand."
Eiche says the discreetness of VR inputs means creators working in the space are faced with unique challenges when attempting to make their tactile spaces more accessible, although he adds that VR control schemes do eliminate some issues that might frustrate developers working in other areas of the industry.
"What we don't have to account for are complex button presses that need to be hit in a very specific sequence order," he says, noting how some console titles have solved that problem by letting players slow gameplay down — which is a great solution, but (so far) one that's unique to more traditional games.
One for all
Speaking more broadly, Eiche suggests that if VR developers take a universal approach to accessibility then everyone will benefit. "When we're thinking about accessibility, we try and figure out those universal solutions — so, for instance, our solution for one-handed mode is that if the controller turns off the game will automatically switch to one-handed mode. That's great because [while it helps less-able players], it also helps people whose batteries have run out," he says, noting how everyone wins.
"When we're considering something like colorblindness — we don't have a traditional Colourblind Mode. Instead, we used textured patterns and we keep those patterns the same thorough the game. We try to think of the best universal design given the situation."
It's a mantra has influenced Owlchemy's decision to stick with teleportation, which sees players zip around spaces by pointing where they want their character to move next, as the core mode of locomotion in its VR games.
"We consider our movement style an accessibility feature," says Eiche. "It might be a semi-controversial take, but we stick to teleportation because we worry about players [choosing another method of movement] and handing their headset to someone else, who immediately gets very sick from that type of movement — and now all of VR has been spoiled for them."
Other VR titles sometimes allow players to flit between movement styles, with some offering more traditional mechanics that let players to run and jump in real-time. Eiche doesn't have a problem with others in the space innovating in those areas, but notes there could be a selection bias within the VR industry that's creating a false sense of security around issues like motion sickness.
"The loudest voices are always going to be the people who play the most VR, right? And they're going to say they have iron stomachs — and that's fine," he continues. "But let's tease this out. Let's say we snap our fingers and all content from tomorrow only uses the smoothest locomotion, okay? Automatically the people who get sick are going to opt-out. They're just not going to play anymore — so of course the market (i.e. those left standing) is going to continue to demand it.
"I think there's space for both — but I think saying that 'you must have options' or 'certain genres have to use one' is not necessarily helping. So we just embrace teleportation. If someone figures out how to make sure that 99.99 percent of people won't get sick, we might drop it. But we haven't found that. Sure, some people will get used to it, but we are VR for everyone."
Build it and they will come

The VR industry remains in its infancy, and according to Eiche that means it has a unique opportunity to innovate from the outset. Where accessibility is concerned, that means taking your "best shot" at developing mechanics that welcome as many people as possible into the fold — even if, on occasion, it might take a bit of time to get it right.
"Sometimes there are things we just don't have time to do or polish — so we come back and we take a really hard look at the game [to find the areas we can improve]. For instance, we had a subtitle system that we build post-launch for Vacation Simulator because subtitles in VR are very hard. It also wasn't always easy for us to guarantee that everything would always work in one-handed mode," says Eiche.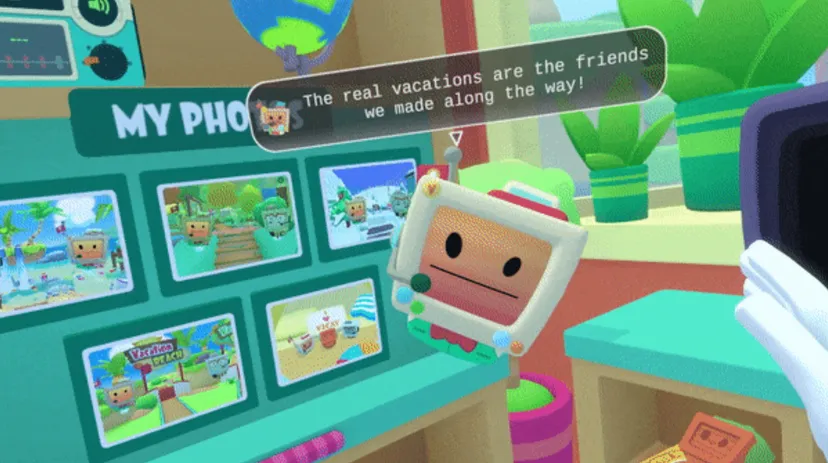 "There's always going to be something we just missed, so we go back and assess our projects with a fine tooth comb. In the most ideal world, we would be able to put out a game that's as accessible as possible on the first day, but VR games have been a slow burn in terms of sales. It's not like the majority of our players are coming in at the front, and that allows us to continue taking deep passes further down the line."
Eiche reiterates that it's better to stumble, learn, and improve than simply not try at all. He believes VR is still in its "NES era," which means there are still plenty of knots to untangle, but that also presents developers in the space with an opportunity to "set the tone" and start creating solutions early on.