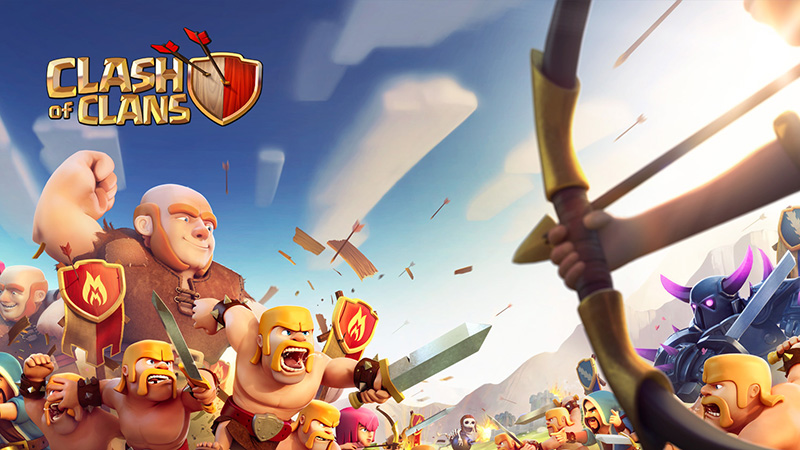 Believe it or not, Clash of Clans turned 10 this August. That means Supercell's blockbuster mobile strategy game franchise has lived through three console generations, helped kick off a sea of change in the mobile game business model world, and even outlasted Quibi (low bar there, we know).
When the game first launched in 2012, just 122 million Americans owned what were being categorized as "smartphones." Now, much of the mobile phone ecosystem is on iOS, Android, or a similar platform, and over 270 million Americans use these devices. For better or worse, Clash, its spin-offs, and competitors rode that increase in smartphone users to the top of the charts, changing how mobile players would want to interact with games. 
The series has established new best practices for everything from UX design to app icons, and set the standard for how the real-time strategy genre would make the jump to mobile devices.
What's it been like for the team at Supercell? Stuart McGaw, current game lead on Clash of Clans, has only been with the series since 2017, but he's seen enough of the game's evolution to reflect on its success. Here's what he had to say looking back on 10 years of Clash's success in the mobile game market.
Clash of Clans was some players' first video game
Early adopters of smartphone technology in the 2010s probably already owned a laptop, desktop, or game console at home, but as these advanced phones went wider and wider in the market, they became the first game-playing device for a large number of players. McGaw said that Supercell has always been conscious of the fact that Clash of Clans might be someone's first video game—and that's true for children and adults.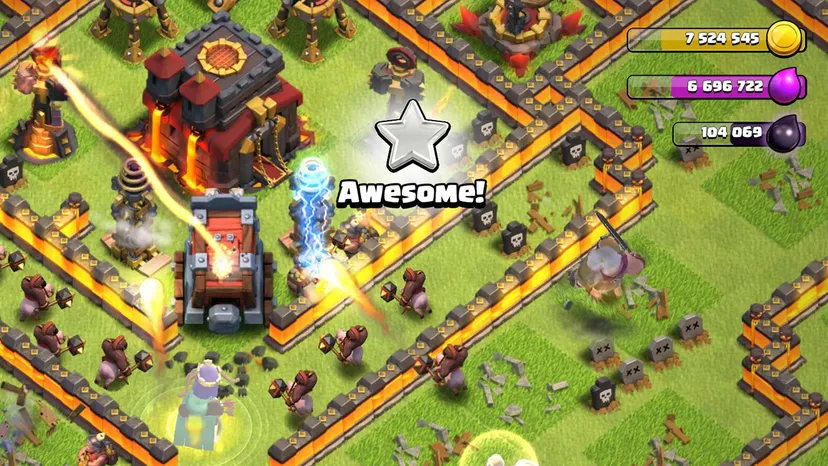 "There was that real focus on simplicity and accessibility," he observed. "That stuck with Supercell. You have this current trend of games that can be played for 10 years, but we're still trying to make games that anyone can pick up today and start learning [how to play] immediately."
The phrase "easy to learn, difficult to master" is now a mainstay for mobile marketing, but when Clash launched in 2012 that wasn't necessarily the appeal of every game, or particularly strategy games. The genre had become incredibly complex on PC and had hit a growth stumble when it couldn't easily translate to consoles. Clash is obviously far less complex than strategy games like Age of Empires or StarCraft II, but McGaw says the intricacies of those older franchises didn't vanish just because Clash of Clans went for simpler mechanics.
"The strategy DNA that survives is the understanding that our players want a level of depth and ability to experiment, and the ability to try things," he said. "We don't patronize our players. We give them lots of options, and we try our best to make those options clear to understand." 
A goal he says still is with Supercell is that gameplay units or buildings should immediately indicate "why they'd be useful." If you look at a Clash character like say, a Sneaky Goblin, you should know what it does at just a glance.
Casual to competitive and back again
McGaw's personal point of pride on his journey as a Clash game programmer is the games' Clan Games feature, an alternative to the more competitive Clan Wars. In Clan Games (which launched in December 2017), players get the chance to complete in-game tasks and earn accomplishments with fellow clan members. The mode requires a bit of task management and direction, as clan members work to figure out who should be completing which tasks.
McGaw recalled that he was "pretty much the only programmer" on the mode, and he only had one server programmer to assist him. He said that when it launched, it was a joy to watch players "get it," and eventually think of it as a mode that should have been there from the start.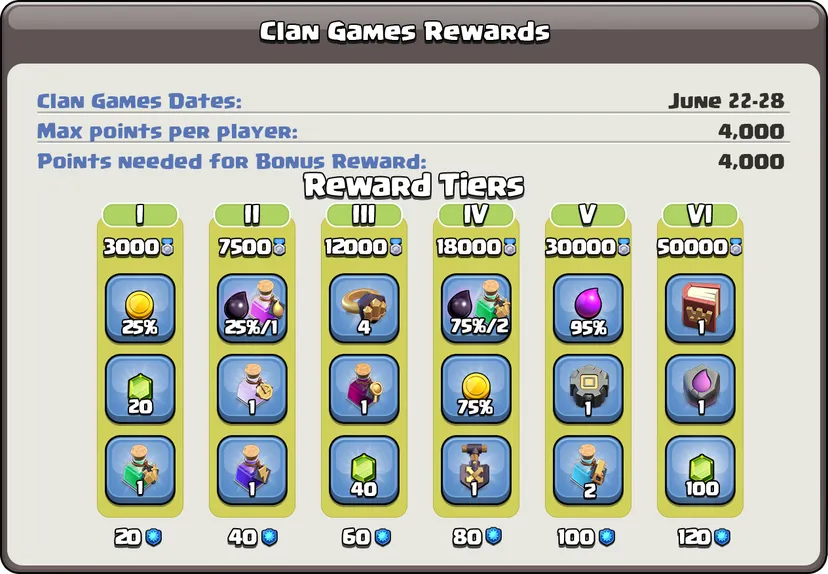 "Catering for everyone is something we're really strong for as a team," he observed. He said Supercell supports having developers that play Clash at different skill levels. Devs who may be less experienced with the game itself are still given a chance to weigh in on major topics. 
Balancing those perspectives, he said, is what's helped the team fulfill Supercell's mission of "making games that can be played by the most people possible."
Clash of Clans as a social media app
"We've heard that there have been marriages, and kids coming out of those marriages, from players that met in Clash," McGaw said (with maybe some small amount of existential dread). He noted that it's "pretty wild" to think there are kids out there who may exist because their parents met playing a game feature he personally worked on.
Clash of Clans landed at a particular moment in the mobile games market where free-to-play games began to include more social and interactive features. Clans, guilds, and raiding parties became essential features that turned free-to-play games into pseudo-social media apps. People didn't just log in for fun; there was interpersonal socialization going on too.
McGaw observed that Clash players (particularly men) are people who form activity-based friendships, and that one of the games' main social innovations was that its systems were all designed to not require players to be online at the same time. "It's amazing, especially when there are people who move apart to different places that can stay together, playing games, and having those connections," he said.
If you run the math, some of the kids who came from Clash-based marriages might now be old enough to play Clash themselves. We poked McGaw to see if he's met any of those kids, but he says he hasn't…for now.
If McGaw has his way, he'll still be working on Clash by the time those kids are old enough to apply for jobs on his team. There's still magic for him in how players react to the games' regular update cycle. "I'm just really more excited to get onto the next thing," he said. "Figuring out how to surprise players next, what's the next big thing we're going to surprise players with?" 
"In the run-up to an update coming up, players know there's an update but aren't sure what the update's gonna be, and seeing their predictions…it kind of maybe feels like playing Santa Claus four times a year, every year."